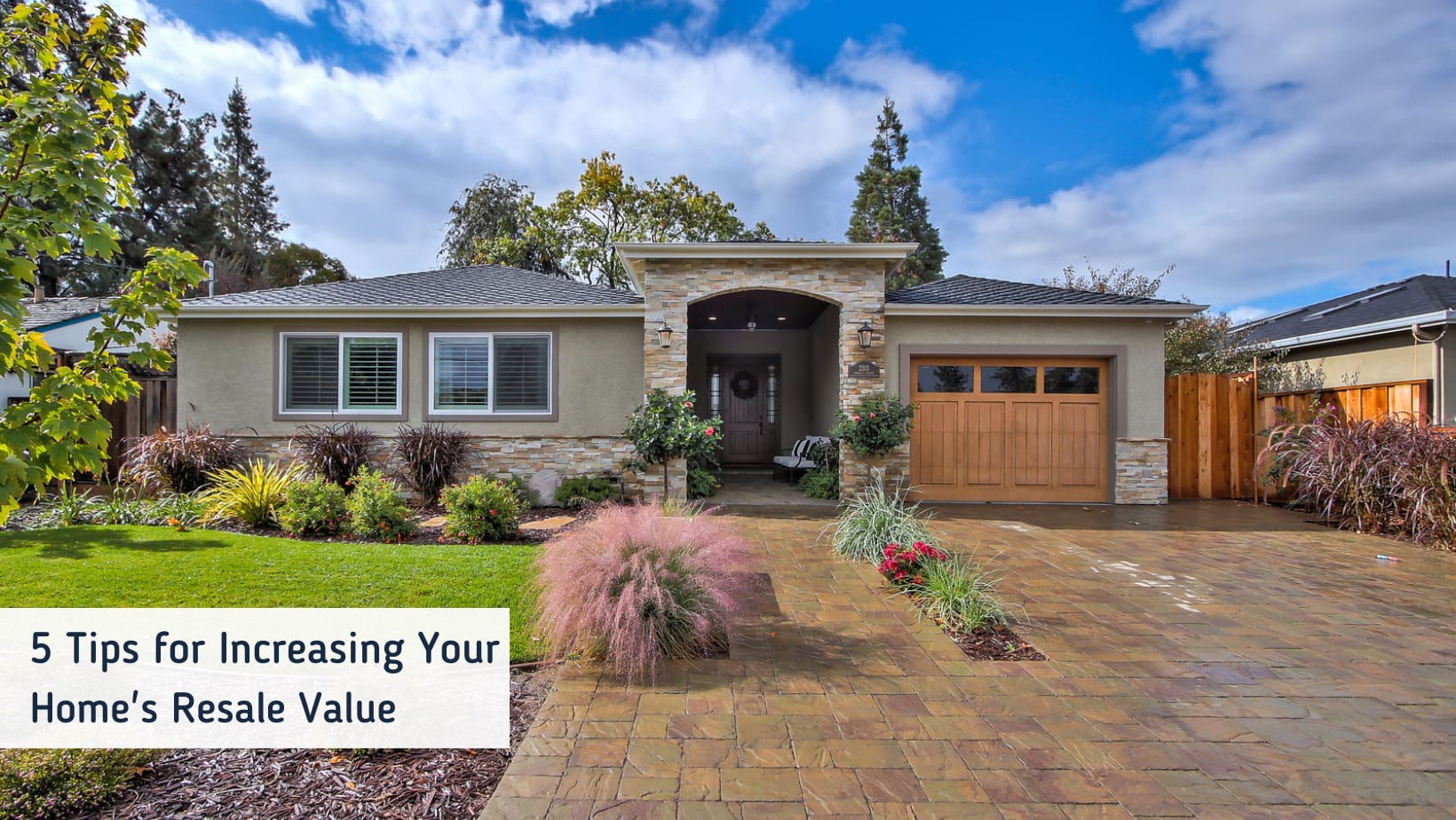 When it comes to owning a home, one of the most important factors to consider is its resale value. Even if you're not planning on selling your home anytime soon, making improvements and upgrades can pay off in the long run. Here are 5 tips for how to increase the resale value of your home:
1. Improve Curb Appeal
First impressions matter, and the first thing potential buyers will see is the exterior of your home. Invest in landscaping, repaint the front door, and add some outdoor lighting to create an inviting entrance. Making your home look attractive from the street will help to draw in potential buyers and increase the perceived value of your property.
2. Upgrade Your Kitchen and Bathrooms
Kitchens and bathrooms are two of the most important rooms in any home. They are also the rooms that can have the biggest impact on resale value. If you have an outdated kitchen or bathroom, consider investing in upgrades. This can include new countertops, cabinets, and appliances in the kitchen, and new fixtures, vanities, and tile in the bathroom. These upgrades can increase the perceived value of your home and make it more attractive to buyers.
3. Add More Space
If you have the budget, adding more space to your home can be a great way to increase its resale value. This can include finishing a basement, adding a bedroom or bathroom, or building an addition. Adding more space not only makes your home more functional, but it can also increase its square footage, which can have a big impact on resale value.
4. Make Energy-Efficient Upgrades
Energy-efficient upgrades are not only good for the environment, but they can also save you money on your energy bills and increase the resale value of your home. Consider upgrading to energy-efficient windows, installing a smart thermostat, and adding insulation to your home. These upgrades can make your home more attractive to buyers who are looking for ways to save on energy costs.
5. Keep Up with Maintenance
Keeping up with maintenance is essential for maintaining the value of your home. Make sure to address any issues as they arise, such as leaky faucets, broken appliances, or cracks in the foundation. Keeping your home in good condition will help to maintain its value and prevent potential buyers from being scared off by major repairs.
Increasing the resale value of your home takes time, effort, and investment, but it can pay off in the long run. By following these tips, you can make your home more attractive to buyers and increase its perceived value. Remember, every home is different, so be sure to tailor your upgrades and improvements to your specific property and the local real estate market.
If you are interested in a free, no obligation home value analysis to see where your property stands in the market today, give us a call! -->(408) 297-0888.