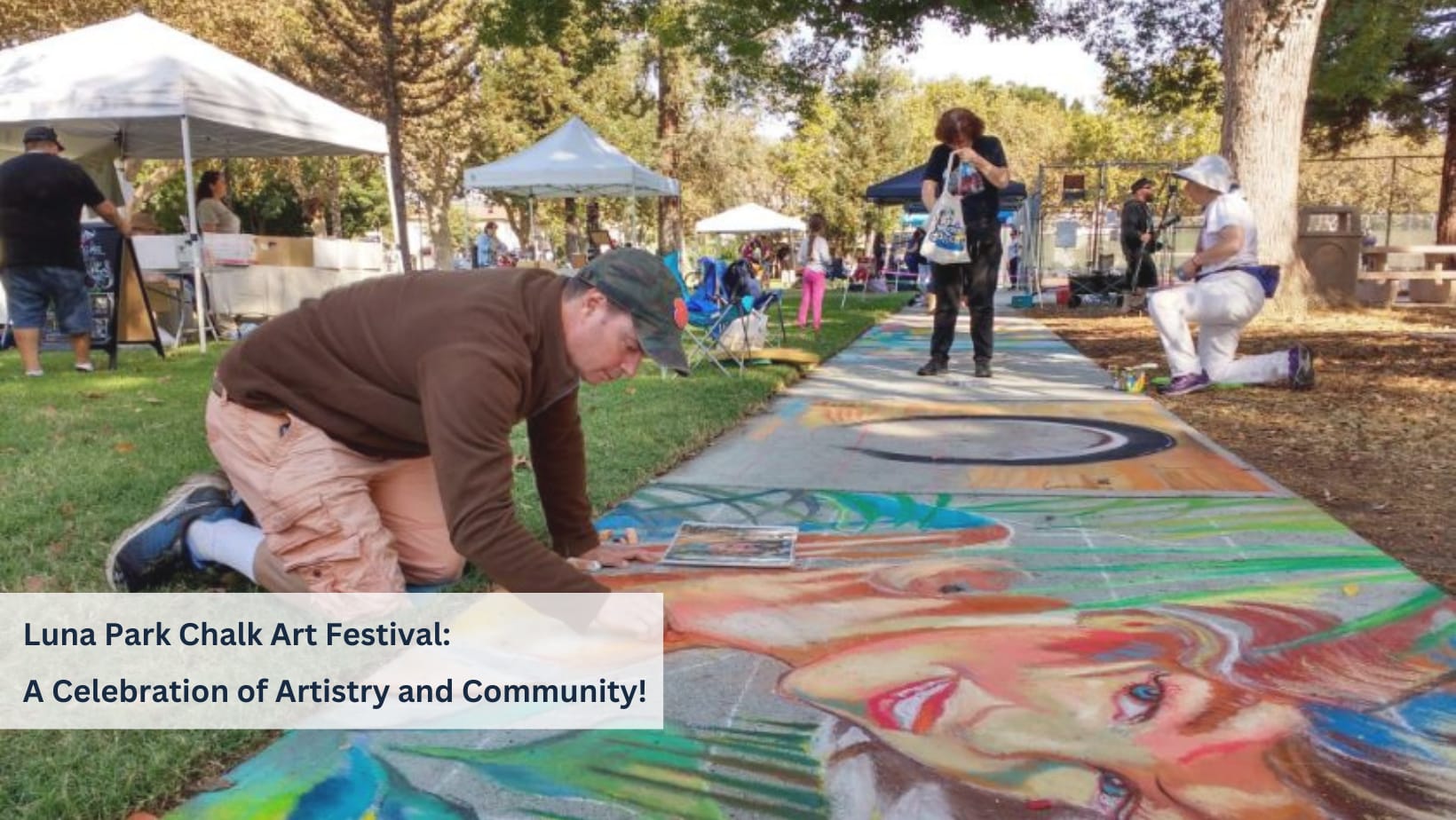 The Luna Park Chalk Art Festival, an annual event proudly hosted by Luna Park Arts, offers a captivating journey into the world of artistic expression. This vibrant celebration transforms ordinary streets into captivating canvases of creativity, uniting artists and enthusiasts alike in the spirit of visual artistry.
Event Details:
Date: Saturday, September 16th
Time: 10 am to 5pm
Location: Backesto Park San Jose, CA
Admission: Free
At the Luna Park Chalk Art Festival, artists of all ages and skill levels take to the streets armed with chalk and boundless imagination. The result? A mesmerizing tapestry of chalk art that stretches as far as the eye can see. Whether you're a seasoned artist or just someone who appreciates the beauty of street art, this festival promises to be an unforgettable experience.
As you wander through the festival, you'll witness artists working diligently on their creations, each one more impressive than the last. From intricate, detailed designs to colorful, larger-than-life murals, the sheer variety of styles and themes is awe-inspiring. It's a rare opportunity to watch art come to life before your eyes and chat with the talented individuals behind the chalk.
But the Luna Park Chalk Art Festival is not just for artists. It's a family-friendly event where everyone can participate. Kids can try their hand at chalk art in designated areas, unleashing their creativity and leaving their mark on the pavement. There will also be live music, delicious food, and a vibrant atmosphere that will make you feel like you've stepped into an art-inspired wonderland.
Whether you're an artist looking for inspiration, a family searching for a fun day out, or simply someone who appreciates the beauty of art, the Luna Park Chalk Art Festival is a must-attend event. Mark your calendar, bring your friends and family, and get ready to be immersed in a world of color and creativity!