To stage or not to stage…

When preparing to list a home on the market, homeowners who are vacating their property during the sale have the opportunity to professionally stage the home. Staging includes furniture, lighting, rugs, accessories, and all the things that bring a space to life and make a house feel like a home. When it comes down to making a particular listing stand out and receive the highest offer, staging can make a big difference!

Here are 5 ways staging can improve a listing:

1. Help Buyers Emotionally Connect
The goal when staging is to present an inviting, move-in ready home that creates an emotional connection with the buyer. Updating décor with on-trend, inviting style—particularly in living rooms, primary bedrooms, kitchens, and dining rooms—can make a memorable impression.
According to the National Association of REALTORS®, 82% of buyers' agents said staging helped their clients visualize the property as their future home.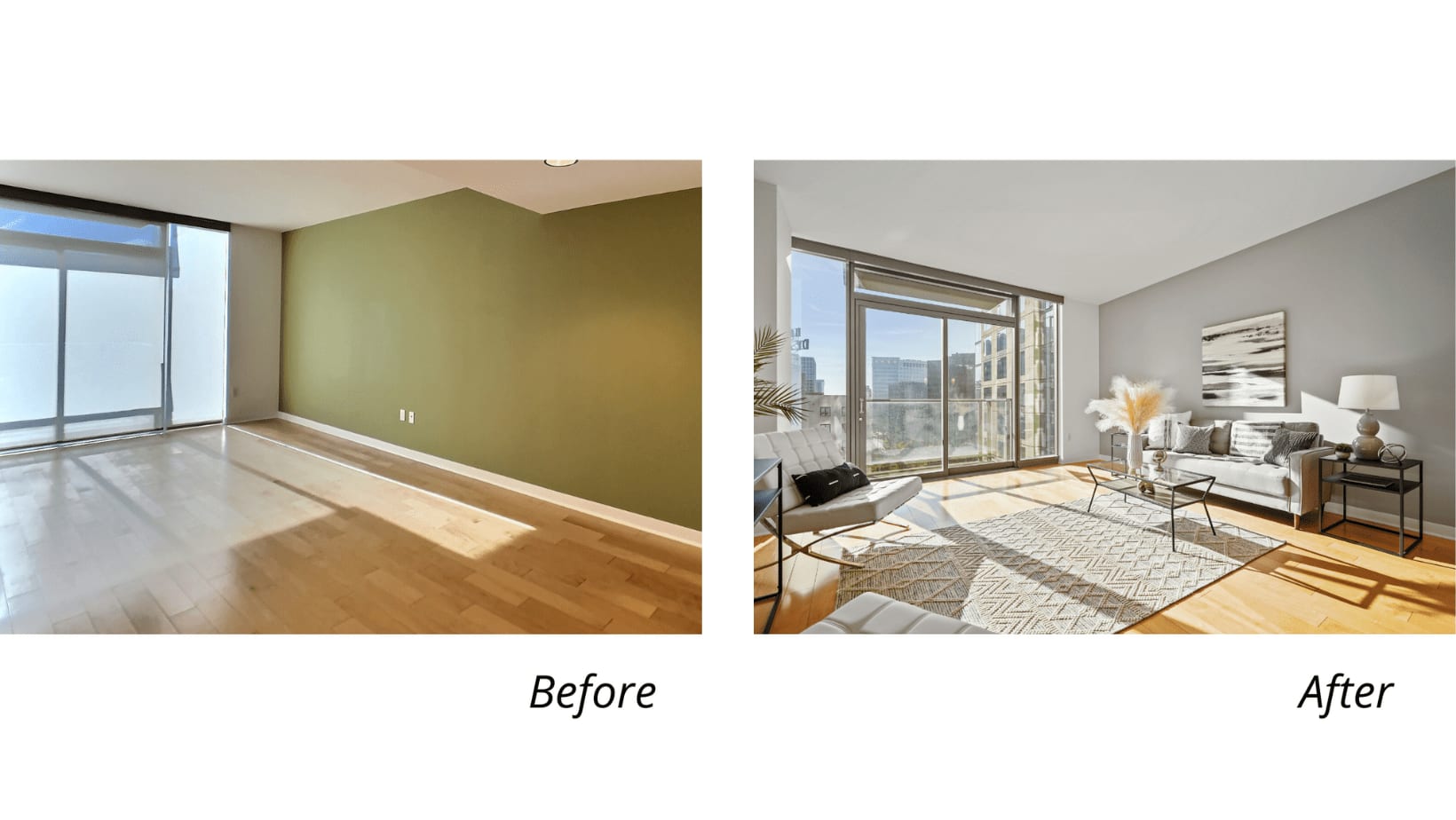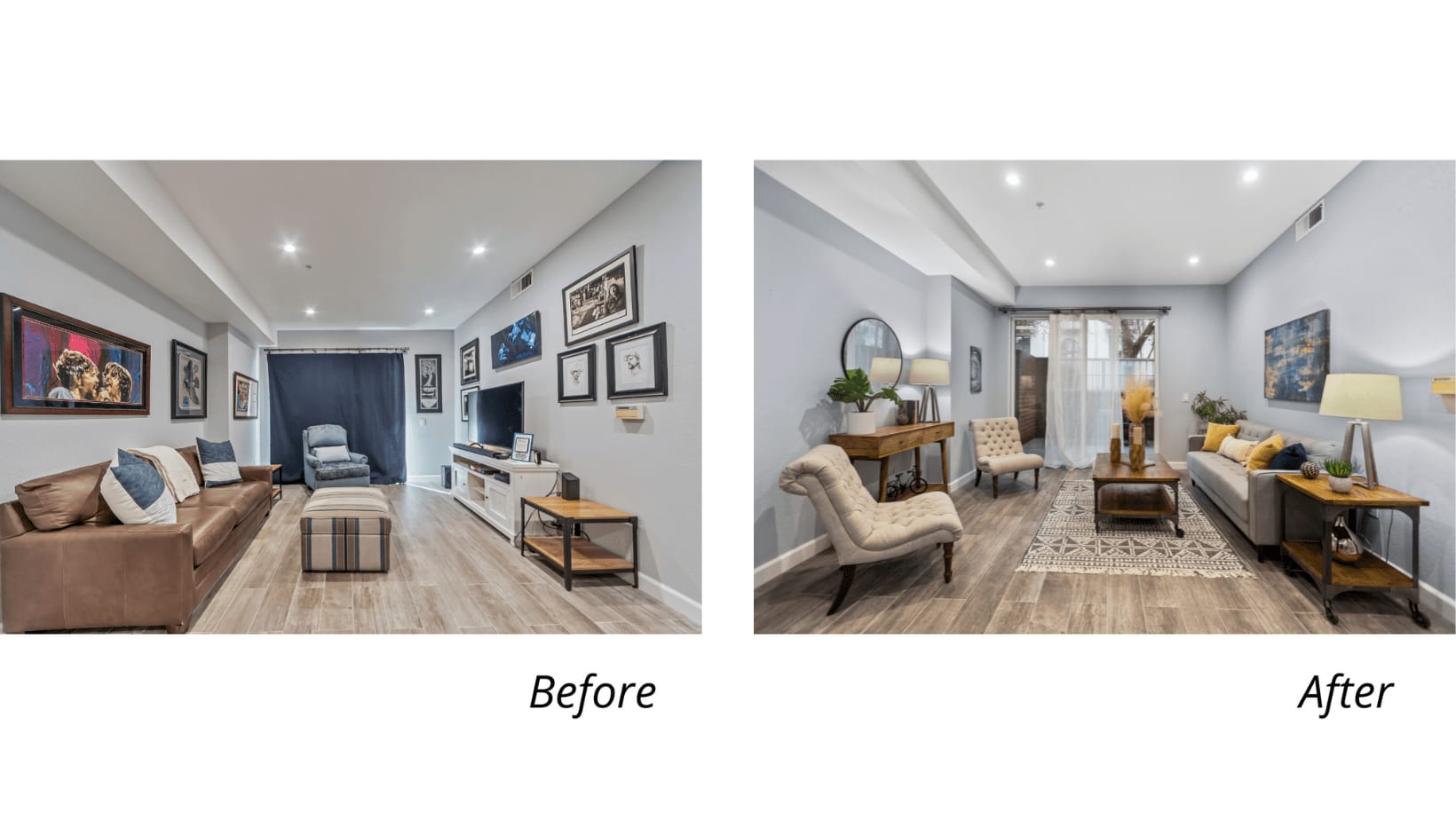 2. Increase Perceived Value
Staging can also help to distract from and minimize the negatives in a property and work to highlight the positives to give the best impression.
By decluttering and depersonalizing, potential distractions are removed. A coat of neutral wall color will brighten the space and strategically arranged furniture/removing bulky pieces will make the space feel larger and more inviting. These simple updates will help play up the home's unique features and increase the perceived value.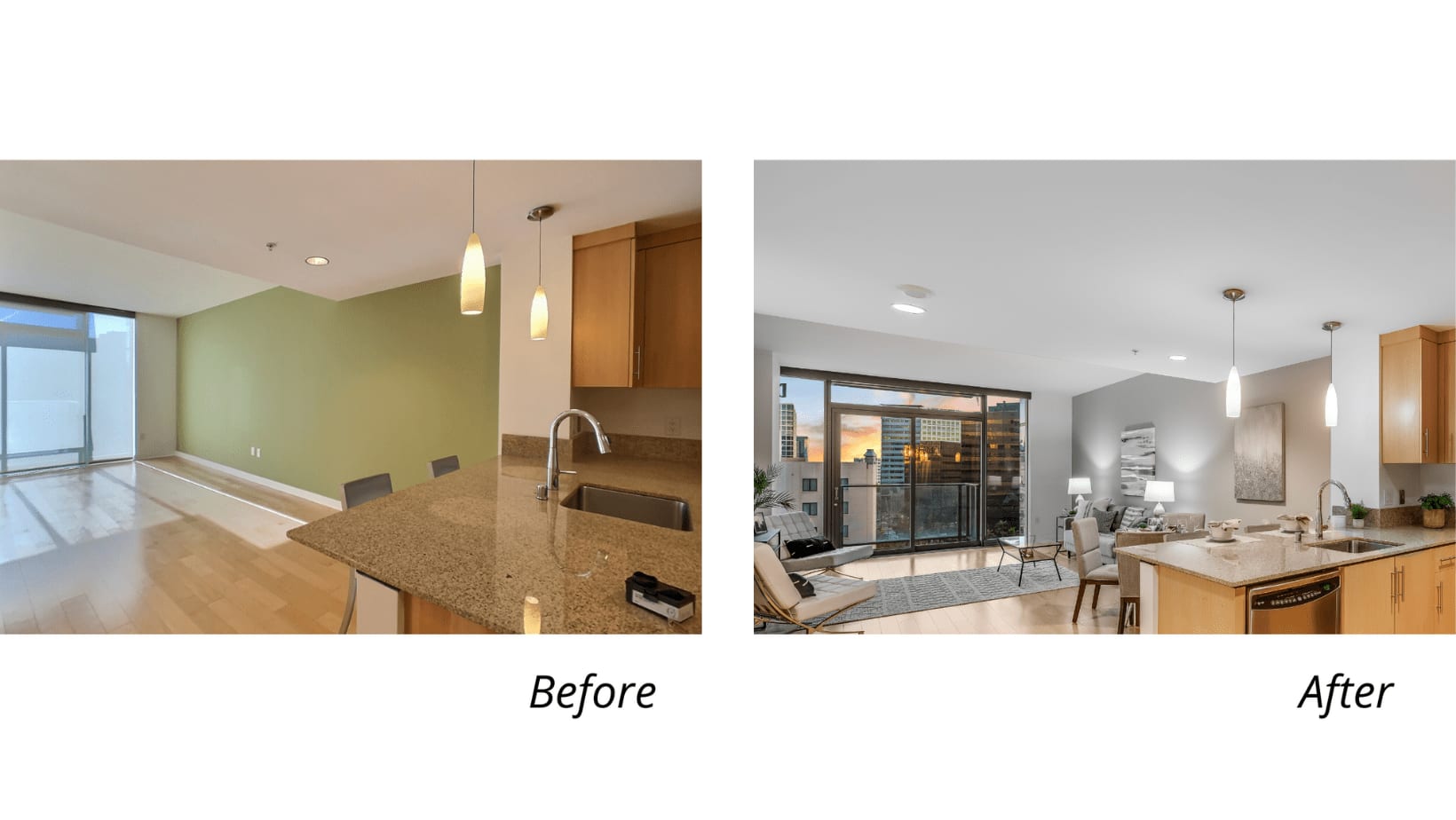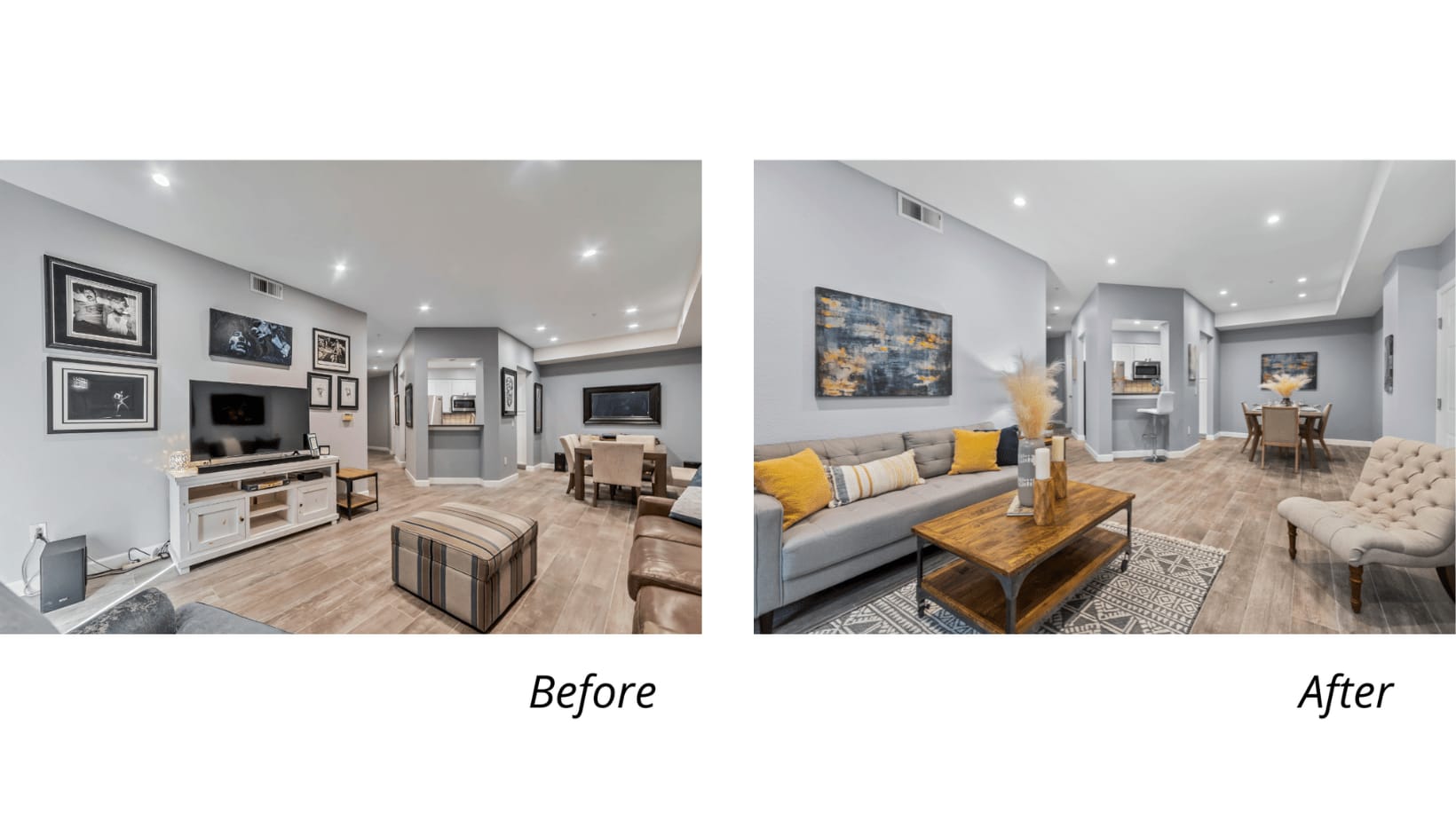 3. Help Buyers Better "Visualize" a Vacant Home
There is no question that a dark, empty property will not get the same attention as one filled with on-trend, engaging furnishings and accessories. Not only does it instantly help buyers visualize their furniture in the space and how it will match their lifestyle, but it also creates a more spacious and inviting room.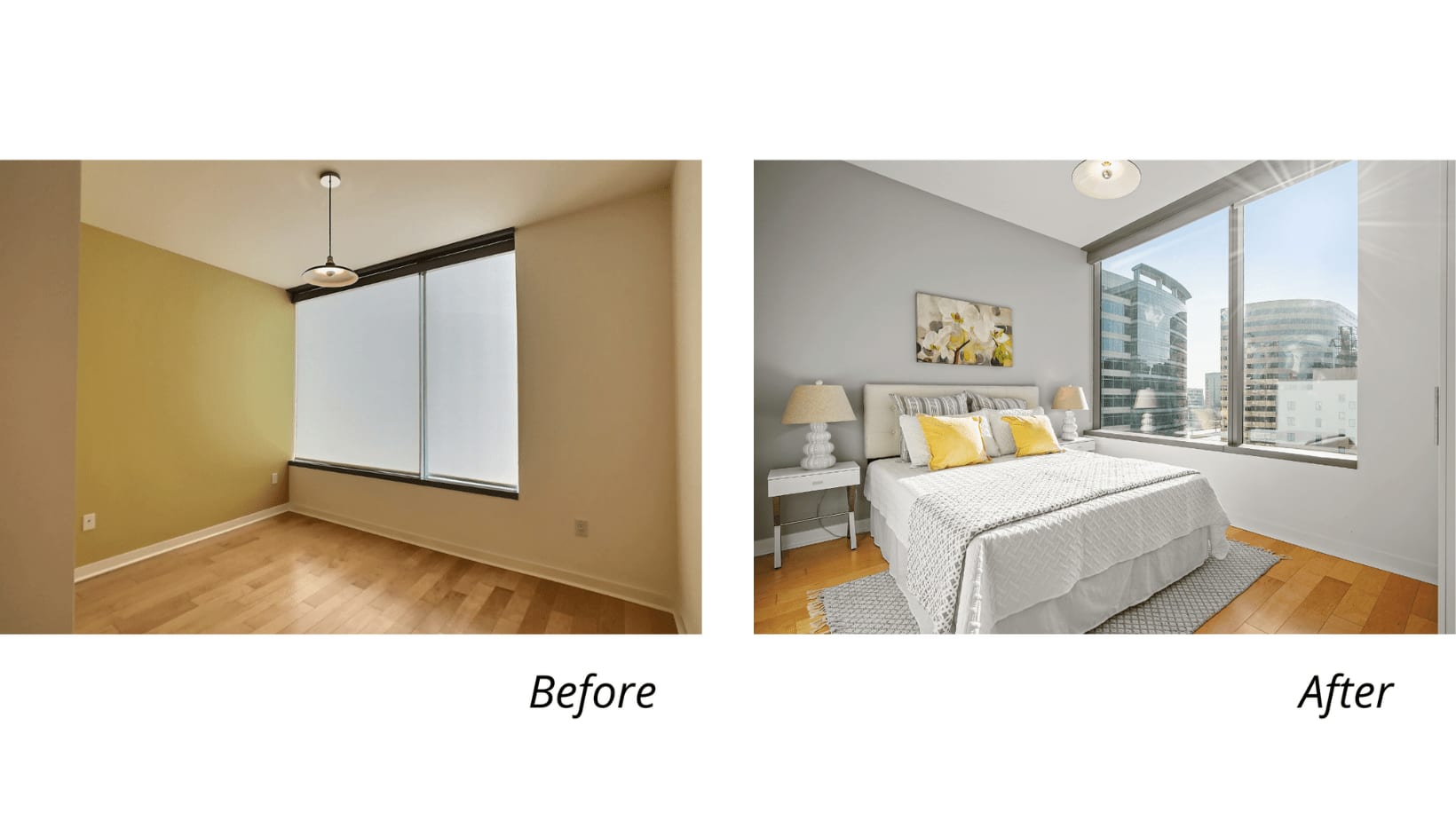 4. Create Quality Online Images to Pique Interest
A first impression is key, and you only have one chance at it! Nearly all of today's home buyers start their search online, according to NAR's data. Even in a hot market, staging a property to increase the quality and intrigue of the listing photos can directly influence a buyer's decision to see the home in person and submit an offer.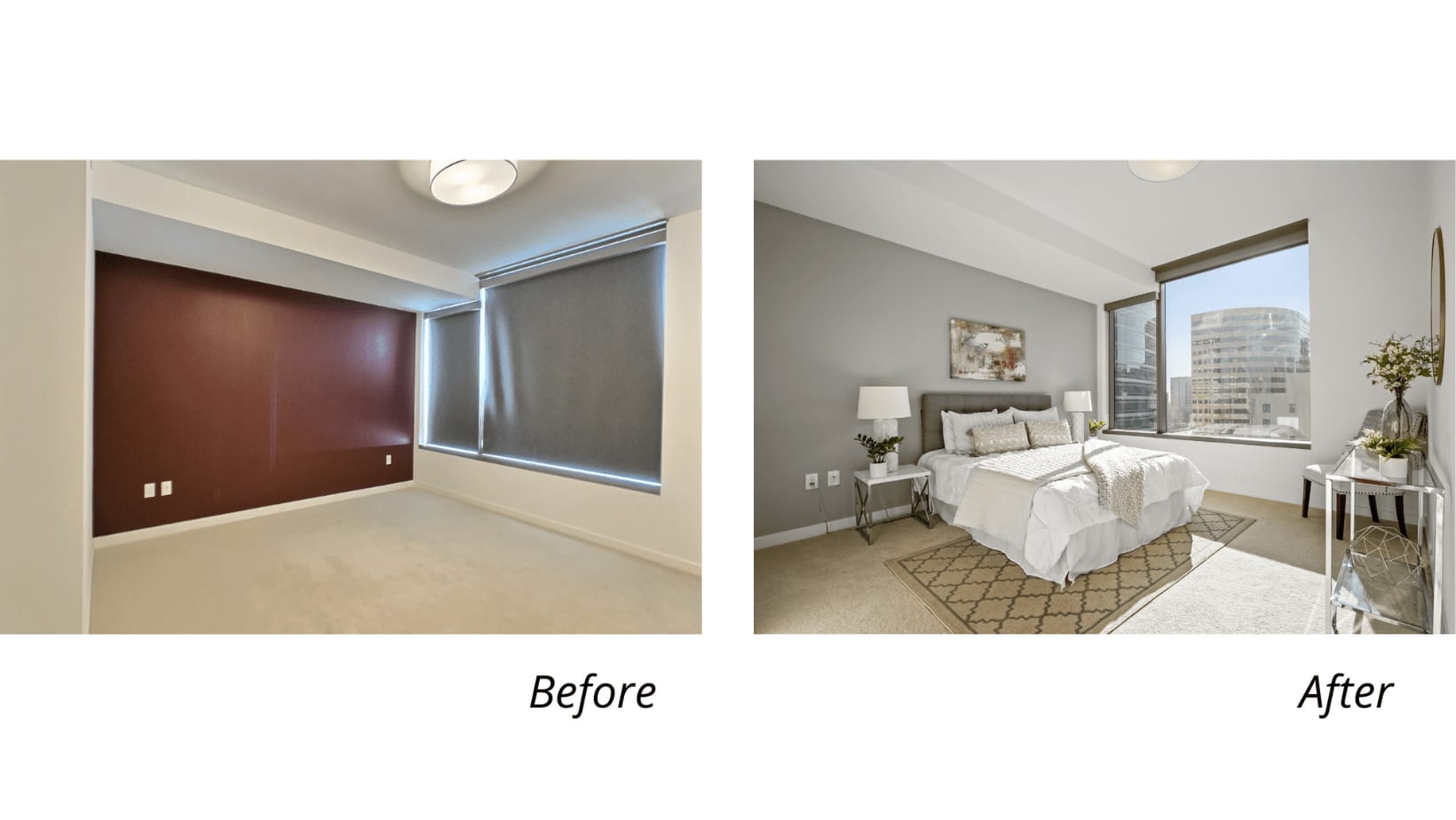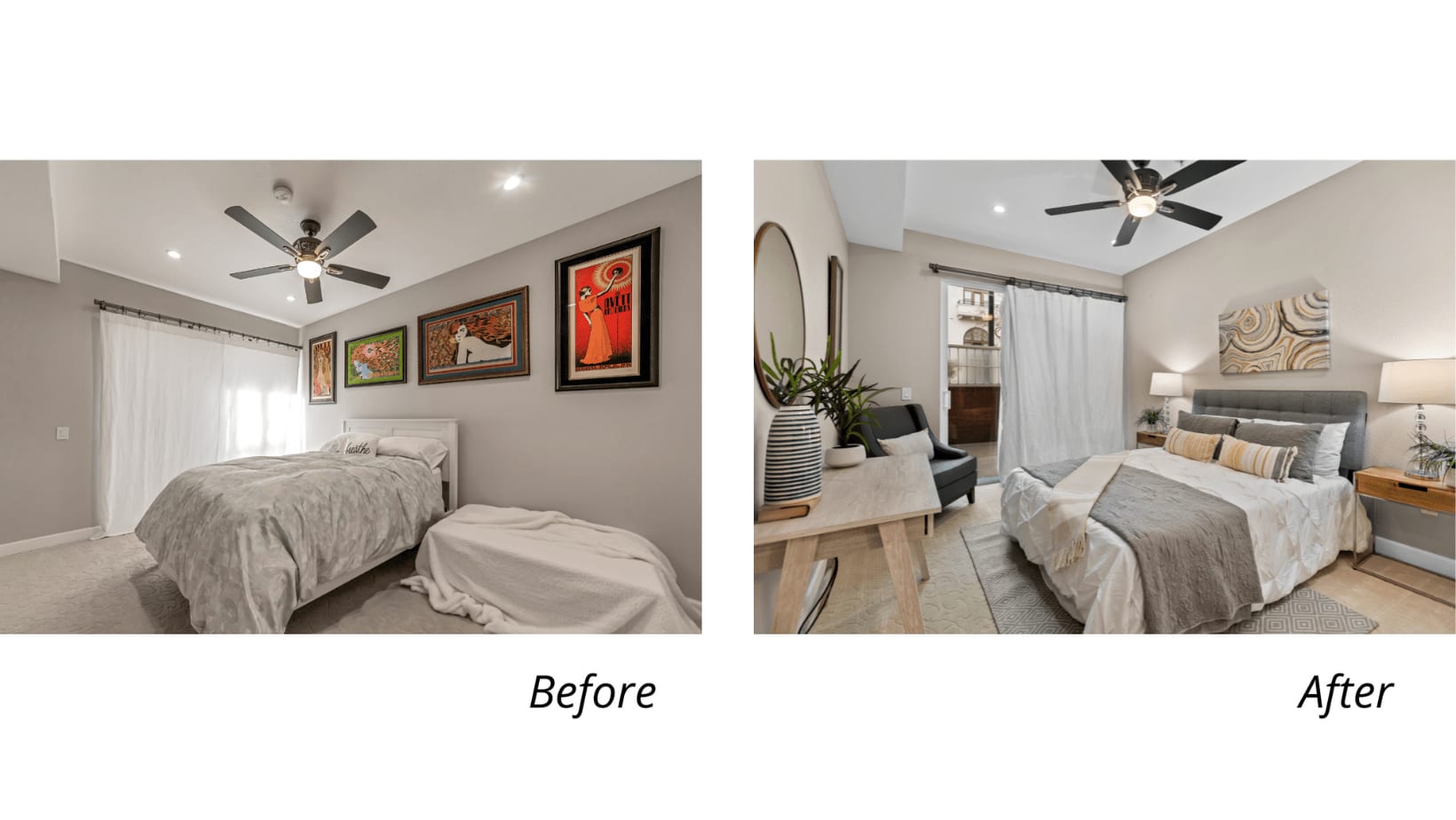 5. Stats Show Staging Is Worth the Investment
According to the NAR, staging is an investment that helps maximize the rate of return on the sale of the property. It also usually costs less than the first price reduction. With an average investment of 1% of the sale price into staging, about 75% of sellers saw an ROI of 5% to 15% over asking price, according to data from the Real Estate Staging Association (RESA).
A recent survey from the International Association of Home Staging Professionals shows that staging helps sell homes three to 30 times faster than the nonstaged competition. Further, staging can help increase the sale price by up to 20% on average.
For sellers who decide not to stage, the IAHSP survey also shows that the average price reduction on a home was five to 20 times more than what the staging investment would have been.
Source: https://www.nar.realtor/blogs/styled-staged-sold/why-staging-matters-even-in-a-sellers-market