If you're looking for a weekly dose of art and entertainment, the Midtown Immersive event in San Jose is the place to be. Held every Friday evening from 5pm-9pm through June 16th, this event transforms an otherwise industrial section at 245 McEvoy Street on the outskirts of downtown San Jose into a vibrant hub of creativity and culture.
One of the things that makes the Midtown Immersive event so special is the focus on local artists and performers. You'll find painters, sculptors, and musicians showcasing their talents alongside up-and-coming creatives who are just getting started. It's a great way to support the local arts community!
On opening night, artist Francisco Ramirez performed a live painting in front of the crowd and a DJ played music, various vendors sold "San Jose" T-shirts, jewelry, and comic books. There was even a flower bar, where you could create your own bouquet! San Jose's famed Antiques Colony also had a few tables featuring an array of items for sale.
But it's not just about the art. No event is complete without food and drink. The Midtown Immersive event has plenty of options, with food trucks serving up delicious eats and a beer garden.
If you're looking for a fun and unique experience in San Jose, make sure to check out the Midtown Immersive event. With its focus on local artists, interactive installations, and vibrant community atmosphere, it's a weekly event that's not to be missed!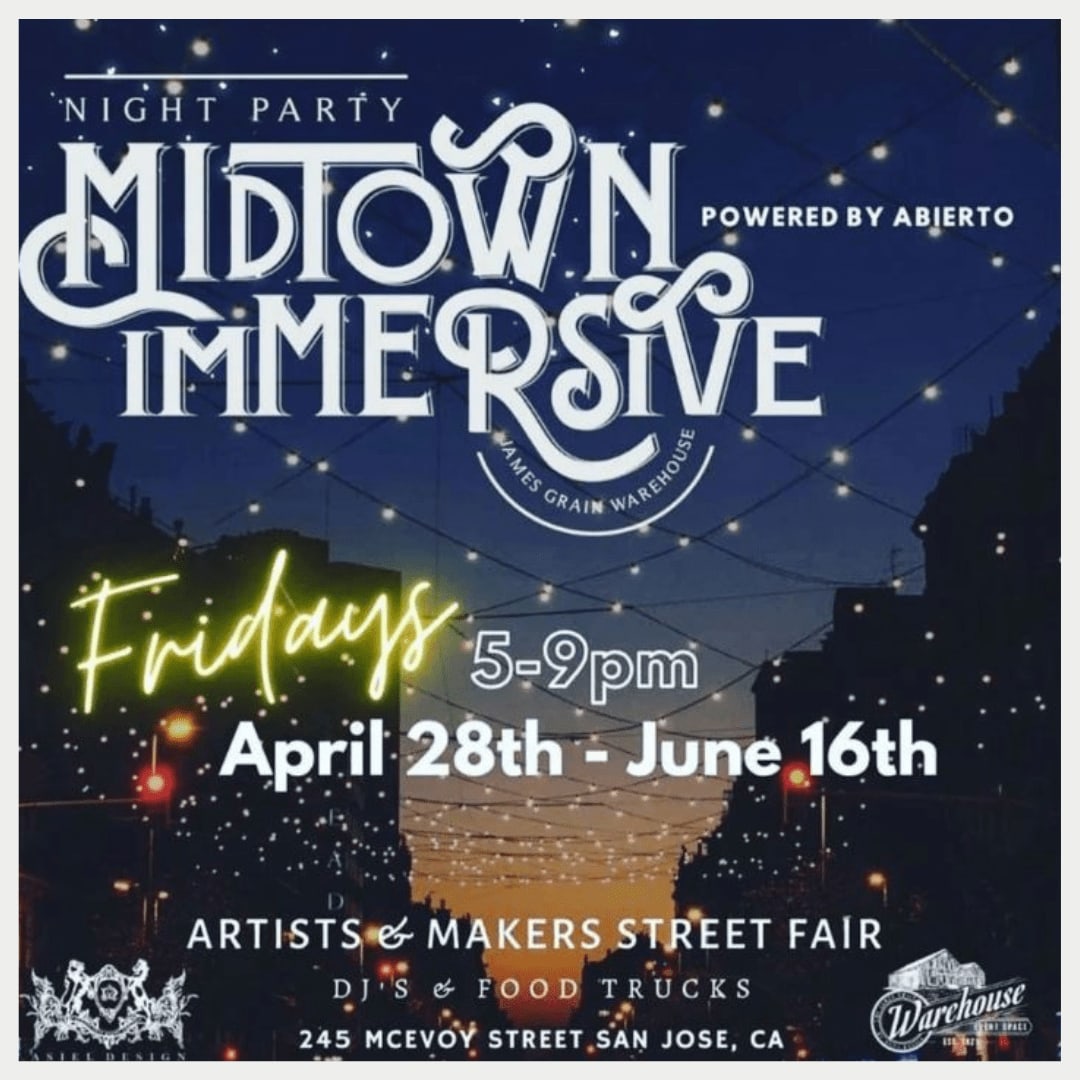 https://sjdowntown.com/event/midtown-immersive-night-party/2023-04-28/