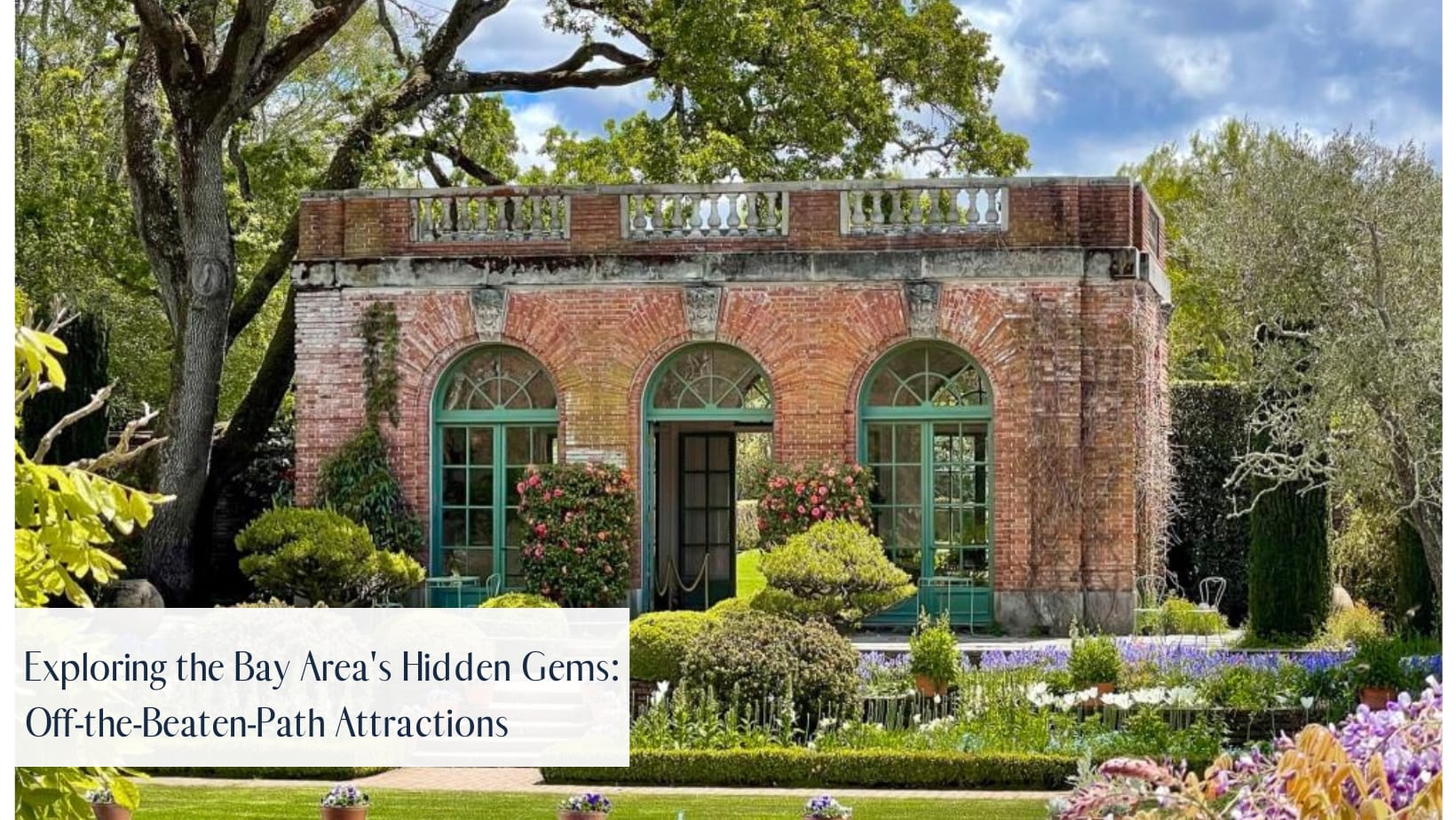 The Bay Area is a treasure trove of hidden gems that many people overlook. From the bustling streets of San Francisco to the quieter suburbs down the peninsula, there are plenty of off-the-beaten-path attractions to discover. Here are some lesser-known destinations to add to your itinerary!
1. The Wave Organ (San Francisco) - Situated on the edge of the San Francisco Bay, the Wave Organ is an acoustic sculpture that uses the sound of the waves to create music. The sculpture comprises 25 PVC pipes of varying lengths that are tuned to different notes. As the waves come in and out, air is forced through the pipes, producing a unique and soothing sound. It's an excellent spot for a picnic or to watch the sunset.
2. Sutro Baths (San Francisco) - Before the Golden Gate Bridge was built, the Sutro Baths were a popular swimming complex that boasted seven saltwater pools. Although all that remains today are the concrete ruins, it's still a fascinating place to explore. You can walk among the ruins, learn about the history of the baths, and enjoy stunning views of the Pacific Ocean.
3. Filoli Gardens (Woodside) - Located just a short drive south of San Francisco, the Filoli Gardens are a peaceful escape from the city. The gardens cover 16 acres and feature a variety of landscapes, from formal gardens to natural woodlands. There's also a historic mansion on the property that you can tour. It's a great place to spend a relaxing afternoon.
4. Jelly Belly Factory Tour (Fairfield) - If you're a fan of Jelly Belly jelly beans, then you won't want to miss the factory tour in Fairfield. You can take a guided tour of the factory and see how the jelly beans are made, from the mixing and molding process to the final packaging. And of course, you can sample some of the delicious flavors along the way.
5. Winchester Mystery House (San Jose) - The Winchester Mystery House is a bizarre and fascinating mansion that was built by Sarah Winchester, the widow of the inventor of the Winchester rifle. The house is filled with strange architectural features, like staircases that lead to nowhere and doors that open onto walls. It's a fascinating place to explore and learn about the eccentricities of one of the Bay Area's most famous historical figures.
The above are just a few of the many examples of hidden gems to discover in the Bay Area. Whether you're a resident or a visitor, take the time to explore some of these off-the-beaten-path attractions and discover a side of the Bay Area that you may not have known existed!