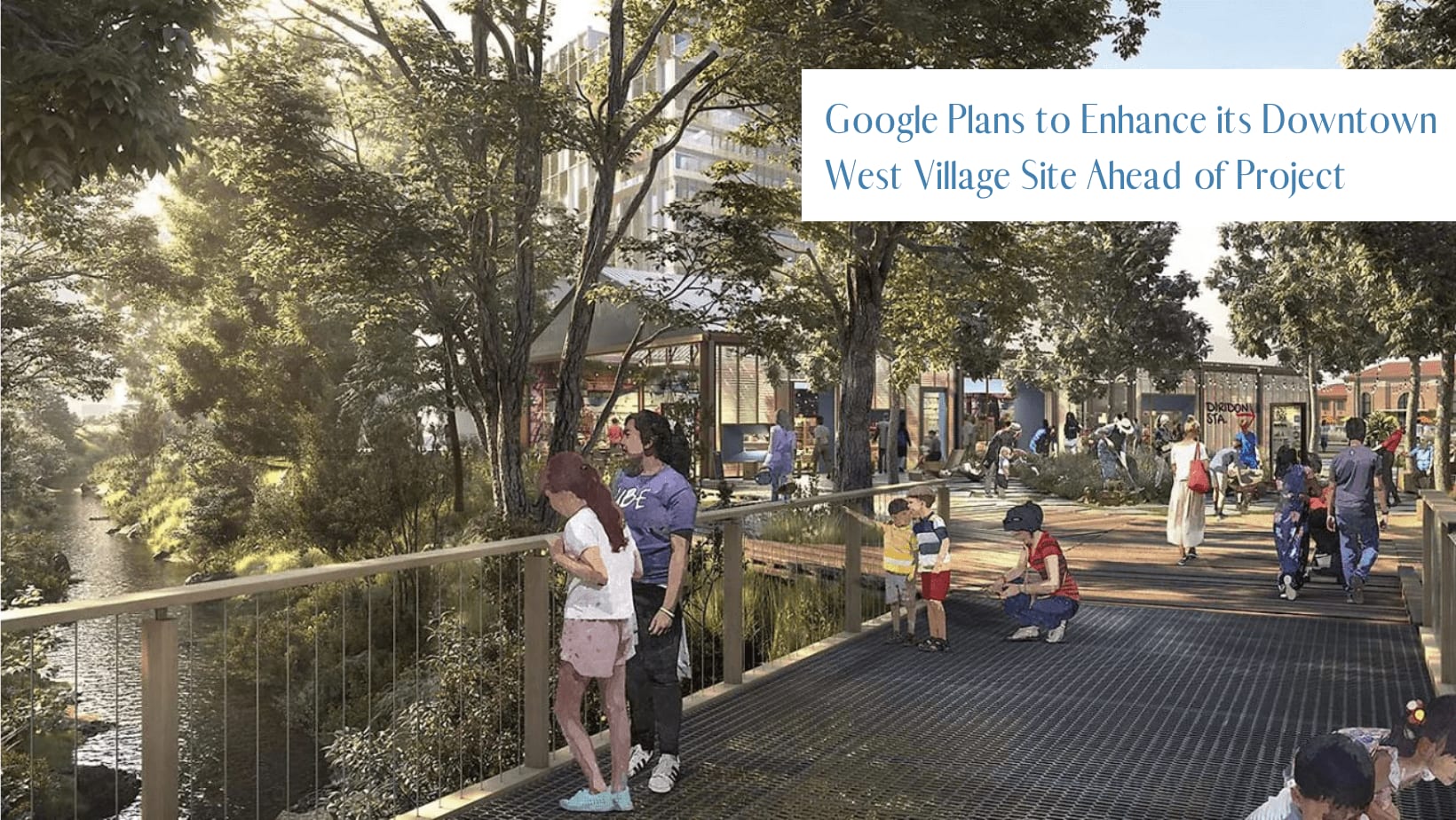 In an effort to bring together the Downtown community and create a vibrant activity on their project site, Google is planning a series of "Creekside Socials" at locations within the footprint of its proposed mixed-use village in San Jose. Google also sees these events as a reminder that the company plans to proceed with its Downtown West project even as it is currently reassessing the development timeline.
To achieve these community events, Google has teamed up with real estate investment firm, Jamestown. Most notably, Jamestown owns the iconic Ghirardelli Square in San Francisco, the Fourth Street complex in Berkeley, and One Times Square in New York City which is the site of the famed New Years Eve "ball drop"!
"To bring the vision of Downtown West to life throughout the multi-decade development process, we're investing millions of dollars to improve the site and bring the community together," said Scott Foster, vice president of Google's Real Estate & Workplace Services.
The goal for Google and Jamestown is to have these Creekside Socials bring the community together with music, food, and local arts programs. Along with the socials, Google is continuing the preservation of the historic San Jose Water Company building and the company plans to work with local artists to enhance the Downtown West site.
"Google is showing itself to be a thoughtful neighbor that wants to engage the community in a positive way," said Bob Staedler, principal executive with Silicon Valley Synergy, a land-use consultancy.
"The Creekside Socials will be a celebration of San Jose that reflects the vibrancy of the community and uplifts local entrepreneurs and small businesses," Jamestown president Phillips said.
"Creekside Socials is the first step in activating this part of San Jose for the future," Google real estate executive Foster said.
The first social is scheduled for Sept. 9 from 11am to 3pm and will be a block party at locations from 20 to 58 Barack Obama Boulevard, just around the corner from the SAP Center.
From the Mercury News article sited below: The vendors for the Sept. 9 block party to kick off the Google socials include:
— Two Bit Circus Foundation, a nonprofit dedicated to bringing about change in science, technology, engineering, art and math (STEAM) education in school and out of school. Two Bit Circus will provide children's programming at the event.
— Local Color, a San Jose-based nonprofit that works with local developers and organizations to provide mural opportunities, studio spaces and other ways to place art. Local Color will curate 10 local artists to create live art at the block party.
— Good Karma Bikes is a second-hand bike shop. Good Karma will provide bike valet services for people who bike to the event.
— Moveable is a local street food event production company that coordinates a network of more than 90 diverse food trucks. Moveable will curate local food and beverage pop-ups and trucks.
— Audiopharmacy will be the headliner event on the Creekside Stage. Teao Sense, a San Jose native, leads the hip-hop ensemble and cultural community arts collective.