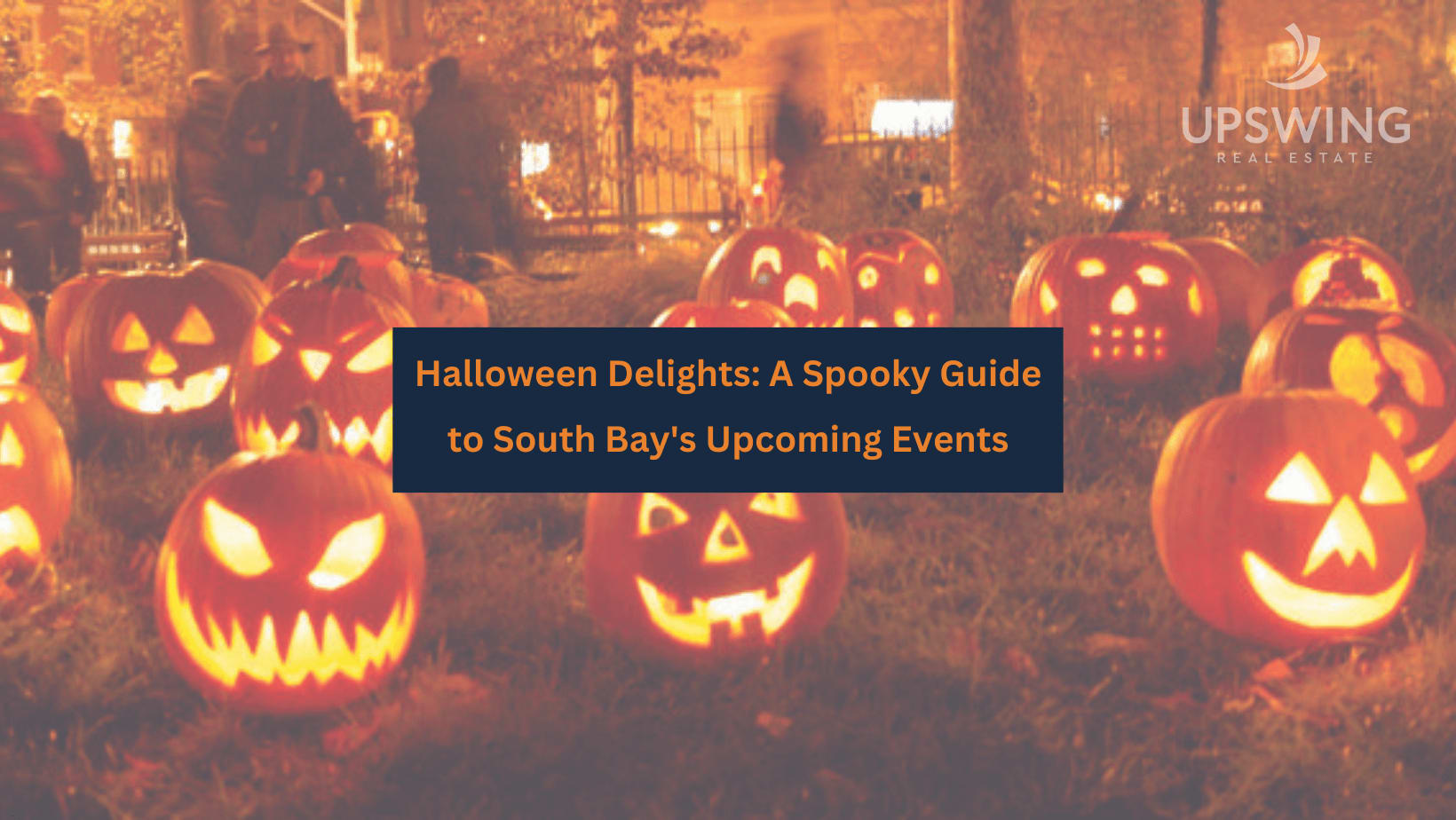 Halloween is right around the corner, and the South Bay area is gearing up for a season of spooktacular festivities. Whether you're in search of pumpkin patches, haunted houses, or family-friendly fun, there's something for everyone. Please make sure to check event details and follow any specific instructions to have a frightfully good time.
Pumpkin Patches Galore
Finding the perfect pumpkin is a Halloween tradition, and the South Bay has no shortage of pumpkin patches. From schools and churches to grocery stores and farmers' markets, you can uncover the ideal pumpkin to carve, decorate, or transform into a jack-o'-lantern. ABC Tree Farm's Pick of the Patch Pumpkins is delivering the festive spirit right to your doorstep with their pumpkin delivery service, perfect for staying in and celebrating.
Halloween Happenings by Area
Each neighborhood in the South Bay has its own way of celebrating Halloween, offering a variety of events to delight residents of all ages. Here's a glimpse of what's happening around Santa Clara County:
Los Gatos:
Magical Glass Pumpkin Patch on October 23rd at Los Gatos High School.
Los Gatos Halloween Pet & Kid Parade on October 30th in Downtown Los Gatos.
Campbell:
Succulents and Pumpkins Workshop on October 22nd.
Cloud City's 2nd Annual Pet Howl-oween Costume Contest on October 28th.
Creepy Crawly Halloween Trick-or-Treat on October 30th in Downtown Campbell.
Westmont High School's Super-Scary Fright Nights on October 28th and 29th.
Cupertino:
Monster Mash on October 28th at the Quinlan Community Center, a party for families with children ages 12 and under.
Halloween Lego Workshop by inPlay on October 29th at Portal Park Building.
Saratoga:
Queen's Pumpkin Patch is open every day in October.
Doggy Halloween Parade and Costume Contest on October 28th at the Chamber of Commerce.
Witchy Walk-A-Bout on October 29th in Saratoga Village.
Santa Clara:
Great America's Halloween Haunt on select dates from September 23rd to October 30th.
Santa Clara Library Halloween Storytime and Parade on October 28th and October 31st.
Halloween Spooktacular at Rivermark Village on October 21st.
San Jose:
Winchester Mystery House - Unhinged: Nightshade's Curse from September 30th to October 31st.
Spina Farms Pumpkin Patch, open daily throughout the season (check online for exact dates and hours).
Leigh High School Haunted House - the 13th annual haunt, "Swamped," runs from October 14th to October 30th.
Various events at San Jose Public Library branches and the King Library.
History Park Halloween Haunt and Light Show on October 21st to 23rd and October 28th to 30th.
History Park Halloween Haunt Slash & Sip on October 21st and 28th (21+ event with hard cider and pumpkin carving).
History Park Children's Halloween Haunt on October 23rd and 30th.
Halloween in Japantown on October 31st.
Willow Glen: Trick or Treat Trail along Lincoln Ave on October 28th.
Zombie Run on October 30th.
Gilroy:
Gilroy Gardens presents "A Bigger Better Boo!" from October 1st to 31st (timings vary).
Los Altos:
A BOO-tiful Downtown Halloween on October 31st from 12 pm to 4 pm, featuring trick-or-treating, games, crafts, and more.
Mountain View:
Monster Bash on October 29th from 10 am to 2 pm, with music, games, performers, and more.
With so many Halloween events and activities, your South Bay Halloween experience is sure to be filled with tricks, treats, and tons of spooky fun. Get your costumes ready and enjoy all the delightful events South Bay has to offer!