Get ready to embrace the spirit of fall at one of San Jose's most cherished traditions - Pumpkins in the Park. Presented by the Guadalupe River Park Conservancy, this family-friendly festivity heralds the arrival of autumn in the heart of the city.
Taking place on October 14, 2023, from 10:00 AM to 4:00 PM, at Discovery Meadow in Downtown San Jose (180 Woz Way, San Jose, CA 95110), this event is a must-attend for anyone looking to dive into the fall season. Best of all, general admission is free, although parking is available for $10 (cash only).
The day promises an array of exciting activities. This annual harvest festival offers a sprawling pumpkin patch, delicious food from various vendors and food trucks, live music, and local performances. For the kids, there are craft stations, games, face painting, and more. Plus, community booths, River Park tours, fun and educational activities, inflatable slides and obstacle course, and more! Don't miss out on this opportunity to celebrate autumn with your community at Pumpkins in the Park.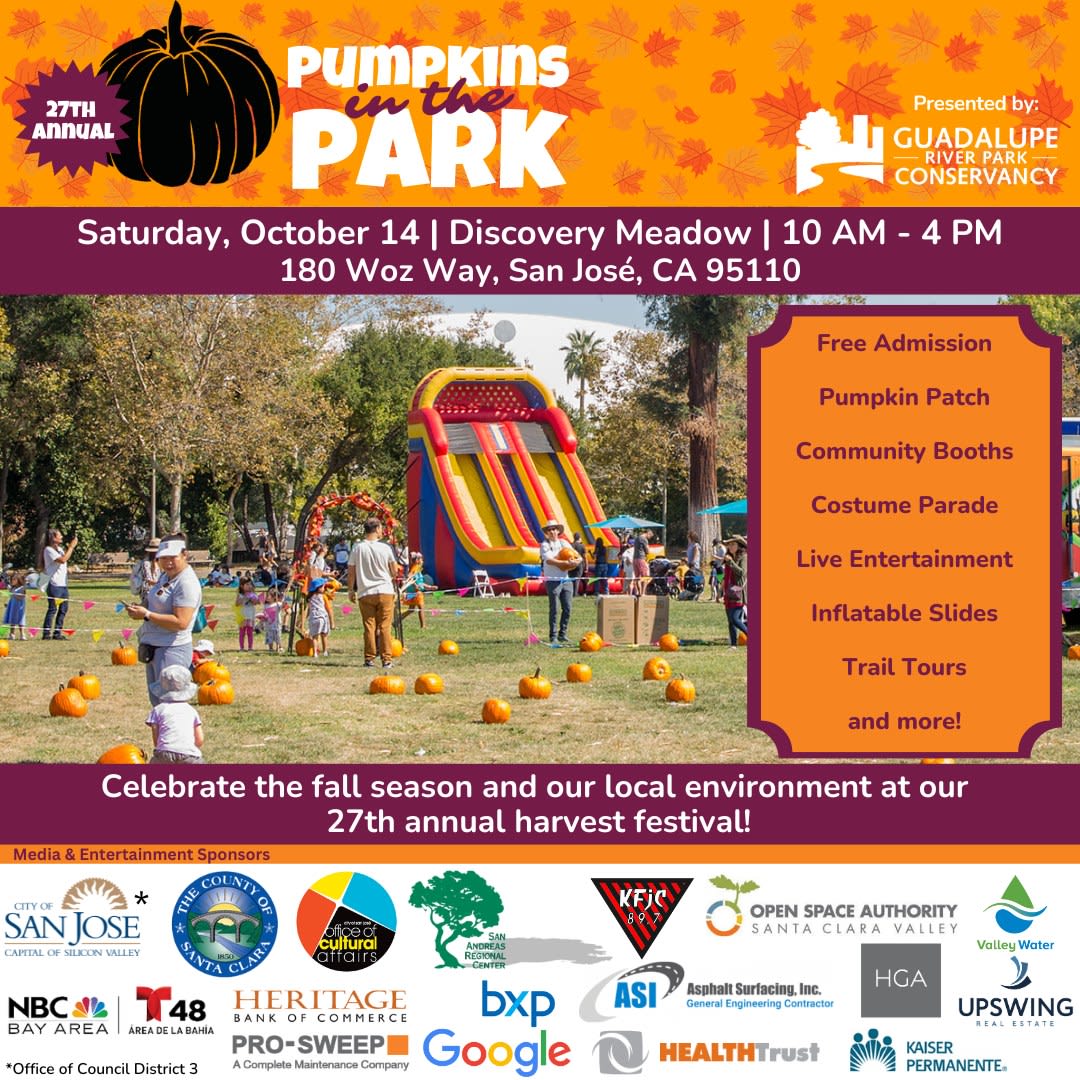 https://grpg.org/pumpkins-in-the-park/